It's easy to get caught up in the day-to-day activities of running your business and forget to monitor your financial health. If you don't take the time to regularly review your financial health, it's easy to lose track of how well your business is doing. It's also easy to make costly mistakes that will only compound your financial woes.
A certified public accountant can help you with your financial health. He or she can help you get organized and ensure that you're keeping up with your finances… but that's not all. A good accountant will help you manage your venture's financial statements, keep your books clean, and ensure you have consistent positive cash flow or are on the road to achieving it and more. As a business owner, if you are deciding between doing your business taxes internally or outsourcing to a local firm, here are 10 Benefits of Hiring a CPA for Your Business.
1. MORE FOCUS ON RUNNING YOUR BUSINESS
One of the biggest benefits of hiring an accountant for a small business is peace of mind. Having a competent accountant by your side enables you to focus more on ensuring smooth business operations and providing excellent customer service. A big part of your accountant's job will be to make sure your business is not hit with issues such as outsized tax liabilities, ballooning debts, and other money problems that will distract you from your daily management responsibilities.
2. MINIMIZE THE RISKS OF BUSINESS ACTIVITIES
Every business needs to evolve to stay profitable, eventually. That means taking risky actions that have financial consequences, many of which are unforeseeable. If you're planning to make big moves, such as introducing a new product line, expanding into a new market, or investing in or acquiring another business, hiring an accountant makes sense. They can give you clarity on how that will affect your profit margins and scalability long term. They'll also be able to warn you of any potential risks to your company's value.
3. SAVE TIME
Running your business day-to-day can easily consume all of your productive time as a business owner. It can be overwhelming to maintain complete oversight of your finances, especially if your company is larger than a one-person operation. Hiring an accountant to manage your finances solves this problem. An accountant can handle money-related tasks mush more efficiently than you can, especially if you don't have the same kind of training they do.
4. SAVE MONEY
Hiring a CPA will end up saving you lots of money in the long run. A seasoned small business accountant will be able to spot opportunities for savings, point out where money is being wasted or spent inefficiently, and advise you on cost-effective ways of managing inventory, payroll, and more in the long term.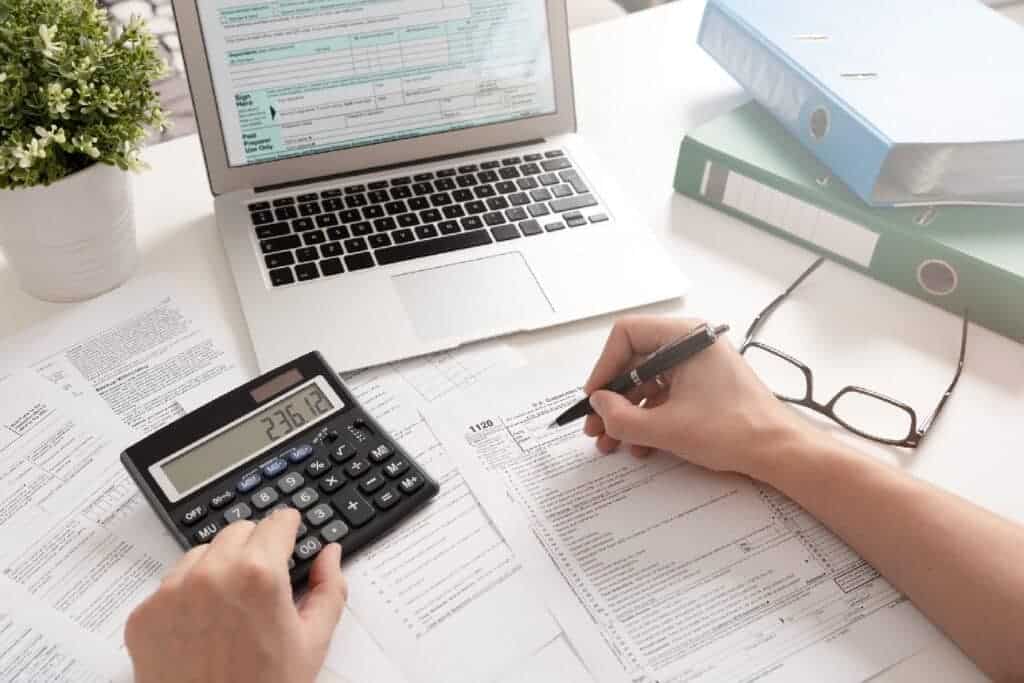 5. COMPLY WITH TAX LAWS
Most business owners cannot maintain the expertise necessary to ensure compliance in all tax disciplines. For smaller businesses, it can be tempting as the owner to try filling out all the tax forms and making payments yourself, without seeking advice. This is very risky, however. A lot can go wrong. Hiring a Certified Public Accountant is the way to go. A CPA is a professional who is especially qualified to ensure your business's compliance with all tax laws, including obscure ones that business owners can easily miss. This will spare you from audits down the line while saving your business from unexpected penalties and legal trouble.
6. CLARIFY FUTURE BUSINESS DIRECTIONS
A seasoned accountant will understand how to make revenue projections that take industry developments, as well as regional and national economic conditions, into account. That means you'll have more clarity on where your business is headed, what might affect your ability to sell and retain customers, and what changes you can make to position your business better in the marketplace.
7. SOLIDIFY YOUR BUSINESS PLAN
If your business is still in the development stage, an accountant is one of several professionals who really can help you put together a solid business plan. They'll be able to advise you on what kinds of sales numbers you can achieve, helping you project your revenue over the next few months and years. Your accountant will also give you a sense of necessary startup costs and investments, and can show you how to keep functioning even in periods of reduced or negative cash flow.
8. MAXIMIZE TAX BENEFITS
In addition to heading off problems, a CPA can help you maximize tax benefits and claim all the deductions and credits your business is entitled to. They will also stay on top of the tax laws as they change, enabling them to scout out new opportunities for you to save on your tax bill.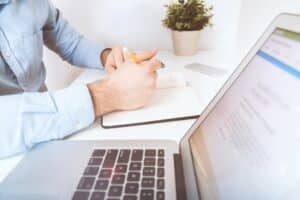 9. SOLIDIFY SALES AND MARKETING STRATEGIES
Your sales and marketing process will require you to spend money, whether it's on tactics or hiring the right kind of help. It's vitally important to ensure these activities are producing a sustained ROI for your business and leading to higher profits overall. Your accountant can play a huge role in making those assessments. Most importantly, they can help you hone in on which sales and marketing strategies are contributing the most to your bottom line.
10. GET PERSONALIZED BUSINESS ADVICE, RECOMMENDATIONS, AND REFERRALS
An accountant with deep experience in your industry, however, can do just that. They'll also likely come with a valuable professional network, as well as wisdom from the successes and failures of businesses like yours. As a result, your accountant might be able to give you up-to-date advice that fits the unique needs of your business. On the other hand, when they can't advise you directly on something, they can tap into their network and refer you to the right person.
The benefits of hiring an accountant for your small business are many. Be prepared for the many challenges that you will face. If you don't know what you're doing, you may not succeed. But, if you do, you may be able to achieve great success. That's why you need to hire a CPA.